EA estaría trabajando para traer de vuelta un juego y mañana se filtraría su nombre; la compañía ya tiene anunciados nuevos Dead Space y Skate.
Electronic Arts estaría preparando el regreso de una de sus sagas más recordadas, según un nuevo rumor. La filtración parte del insider y redactor Tom Henderson, conocido por sus artículos en varios medios como VGC e IGN. En este caso ha publicado un simple mensaje en redes sociales donde dice "nueva primicia para mañana, EA está trabajando para traer de vuelta una saga que los fans adoraban en su tiempo". Mañana, 10 de noviembre, se revelaría el juego.
New scoop tomorrow – EA is bringing back a game series that fans loved back in the day👀 pic.twitter.com/Et2UpgDI8G— Tom Henderson (@_Tom_Henderson_) November 8, 2021
EA tiene un amplio catálogo de juegos así que es difícil saber a qué juego se refiere, y además algunos de los lanzamientos más demandados han confirmado su regreso. Nos referimos por ejemplo a Skate 4, la saga de skateboarding, o Dead Space, que tendrá una especie de remake o reinicio. ¿Qué otras series populares tiene EA? Podría tratarse de Burnout, aunque Criterion está encargada actualmente con Need for Speed. También están los deportes extremos de SSX, la acción de Medal of Honor -que regresó para la realidad virtual con Medal of Honor: Above and Beyond-, Command & Conquer o Mirror's Edge –Mirror's Edge Catalyst de 2016 fracasó en ventas-.
Vídeo: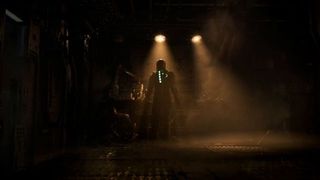 Henderson no ha dado pistas por el momento sobre el tipo de proyecto al que se refiere, si es una remasterización al estilo de Mass Effect: Legendary Edition, un remake completo o una secuela original.
Electronic Arts abrió la posibilidad de remasterizar juegos
Hasta hace unos años EA era una de las pocas editoras que se oponía a la idea de remasterizar sus juegos, pero parece que el éxito de algunos de sus últimos títulos han hecho cambiar la idea del estudio, comenzando por Burnout Paradise Remastered, Command & Conquer Remastered Collection y la mencionada colección de los tres Mass Effect. Ahora que ya no tiene en exclusiva la licencia de Star Wars, Electronic Arts parece dispuesta a recuperar la diversidad de su catálogo más allá de los juegos deportivos y Battlefield.
Vídeo: