La conferencia digital de la editora japonesa se celebrará el domingo 13 de junio a las 21:15 con novedades sobre Marvel's Avengers, Life is Strange: True Colors y más sorpresas.
Square Enix ha anunciado que la edición del E3 2021 del Square Enix Presents se celebrará el domingo 13 de junio a las 21:15 hora peninsular española. El evento tendrá una duración aproximada de 40 minutos. Además de mostrar más detalles de juegos ya conocidos, se anunciarán "por primera vez nuevos títulos a nivel mundial", según la nota de prensa enviada a este medio. Se emitirá en Twitch y en YouTube, además de en los canales oficiales del E3 y en el YouTube de Vandal.
Uno de los juegos que han confirmado que estarán en la presentación será el nuevo juego de Eidos-Montreal, los creadores de Deus Ex: Human Revolution; en 2017 surgió un rumor de que el equipo había aparcado esa saga para crear Shadow of the Tomb Raider, apoyar al desarrollo de Marvel's Avengers y desarrollar un título basado en Guardianes de la galaxia.
Vídeo: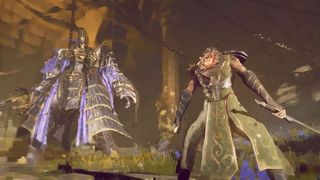 También tendremos novedades acerca de Babylon's Fall, el título de acción desarrollado por PlatinumGames y del que no hemos visto nada desde diciembre de 2019. Esta semana apareció en Steam el registro de una beta cerrada. El título está anunciado para PlayStation 4 y PC. Se informará también de los próximos eventos de Marvel's Avengers y de su primera gran expansión, Guerra por Wakanda con Black Panther.
Por último, se ha confirmado que estará Life is Strange: True Colors, el drama interactivo desarrollado por Deck Nine anunciado para PC, PS5, PS4, Xbox Series X/S y Xbox One; y de Life is Strange: Remastered Collection, para las mismas plataformas y que recopila el primer juego y Before the Storm con el nuevo motor gráfico.
Vídeo: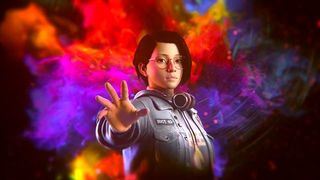 Habrá sorpresas que nos harán decir "ooh"
Habrá más sorpresas: "Aseguramos que tenemos muchas cosas que os harán decir 'ooh' y posiblemente incluso 'aah', pero vamos la mantenerlos en secreto por ahora", dicen en el blog de Square Enix. "Después de todo, no queremos arruinaros la diversión". La compañía dijo que este 2021 tendríamos novedades de Final Fantasy XVI, anunciado para PlayStation 5. Según rumores, también presentarán un Final Fantasy creado por el Team Ninja, los desarrolladores de Nioh.